İğrek Makina Foundry & Machine Tools
İğrek Makina Foundry is a family company established by A. Osman İğrek in Bursa in 1946 to produce patterns for casting industry, casting parts and provide machining services.
The company invests and makes improvement in production facility in every year and in 2015, it has reached to a significant upgrade by increasing the production area in volume and improving the work flow logistics. Production area has reached 30.000 m2. A team of 11 engineers and 19 qualified technicians on Production and Quality Departments and 7 experts on Management and Planning Department, the modern production area employs 120 qualified and experienced people.
By year 2015 the company also reconstructed its façade with a modern Bauhaus architecture creating a combined, integrated facility looks. The company is now ready for its 70th anniversary celebration.
İğrek Makina Foundry & Machine Tools,"Reliable Partner Foundry" is ready and open to perform services with sense of partnership on heavy industrial sectors such as:
Automotive Stamping Dies:
Styropor patterns are processed from 3D CAD designs for all necessary components to produce stamping dies for automotive are casted in proper material types of grey iron, ductile iron and steel casting. They are delivered to final customers after full machining process worldwide.
With its production experiences and abilities, the company gives versatile and responsive support to top machine tool manufacturers.
The company leads on producing big sized high quality cast parts necessary for producing energy systems most specially on ductile iron parts for wind energy.
Cement and Mining Sectors, Gear and Ring Producers
In ductile iron and cast steel production the facility has the production capacity of delivering cast parts with diameters up to 5 meters. Parts are delivered in ready for gear-cutting process condition with proper heat treatment applied.
Aviation, Ship Building, Building and Construction Sectors
The company also meets the demands of related heavy industry sectors by producing special stamping, vacuuming and stretching dies, main parts, gear-boxes and many kind of technical casting parts with machining.
History
1946 The company was founded; its core business was to manufacture grey iron and bronze parts. In following years the company has become most known wood processing machines producer in our country for 3 decades.
After 1970's with the strong participation of the 2nd generation and with the increasing investments on foundry branch the production of wood working machines was stopped and up to the present, the company has aimed to be pioneer in foundry production.
1950
A. Osman İĞREK is with the body of bandsaw which he cast for his own machines.
1953
A. Osman İĞREK with his old employees.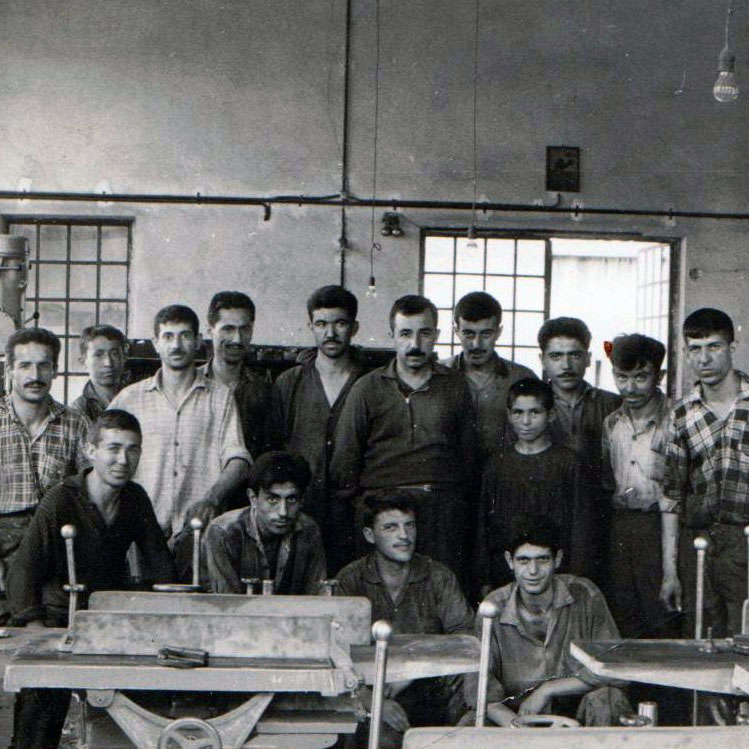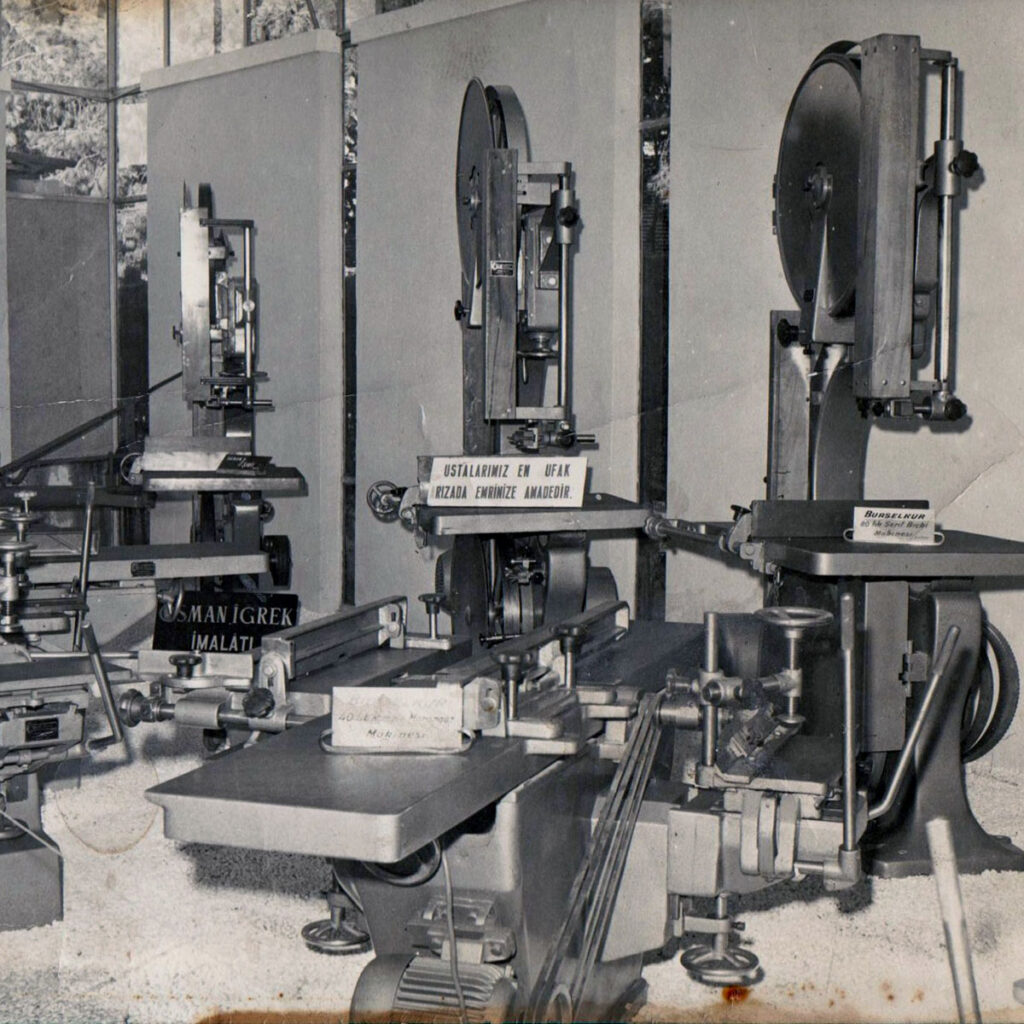 1962
Images from Bursa Kulturpark and Izmir Fairs. İğrek Makina attends these fairs regularly
1970
A. Osman İĞREK shows first cupola furnace to his brother in law Mustafa BURLU.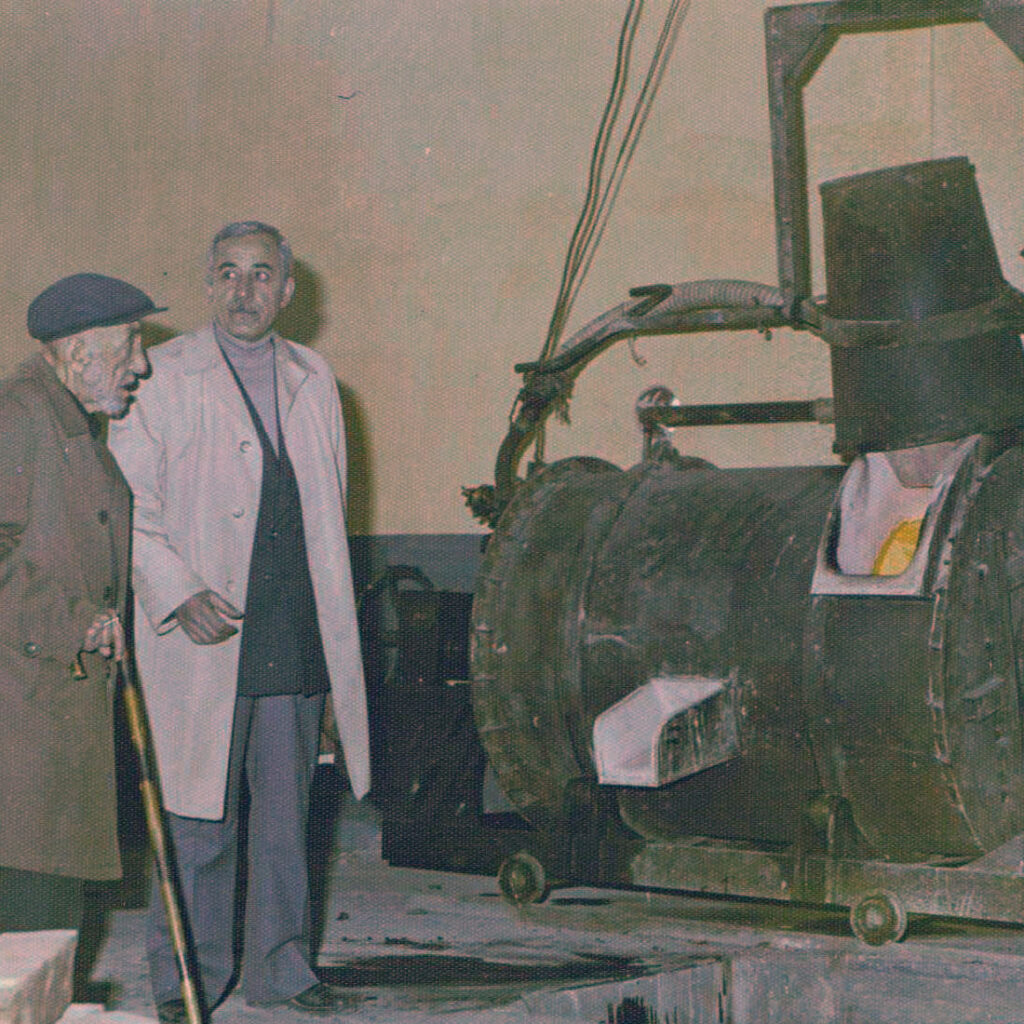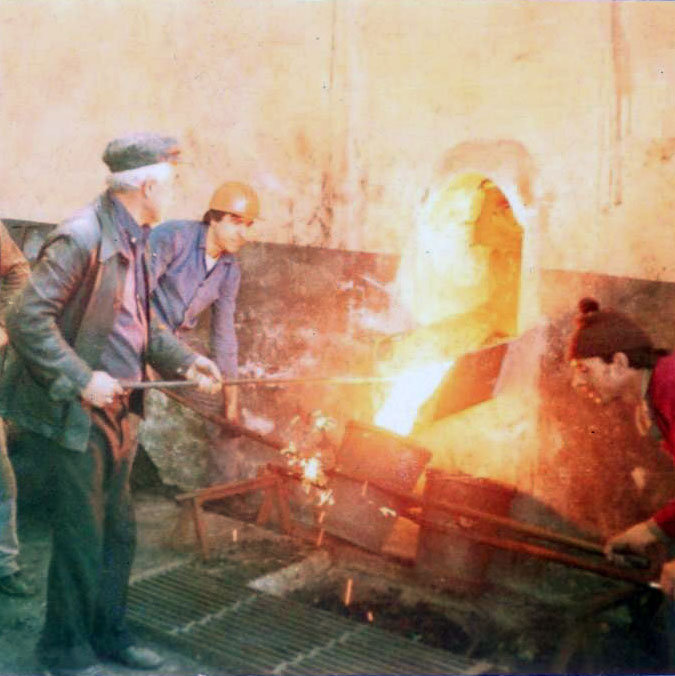 1971
A. Osman İĞREK is in charge as stoker.
1975
Our new building's basic structure completed. It is located in organized industrial site in Bursa (OSB).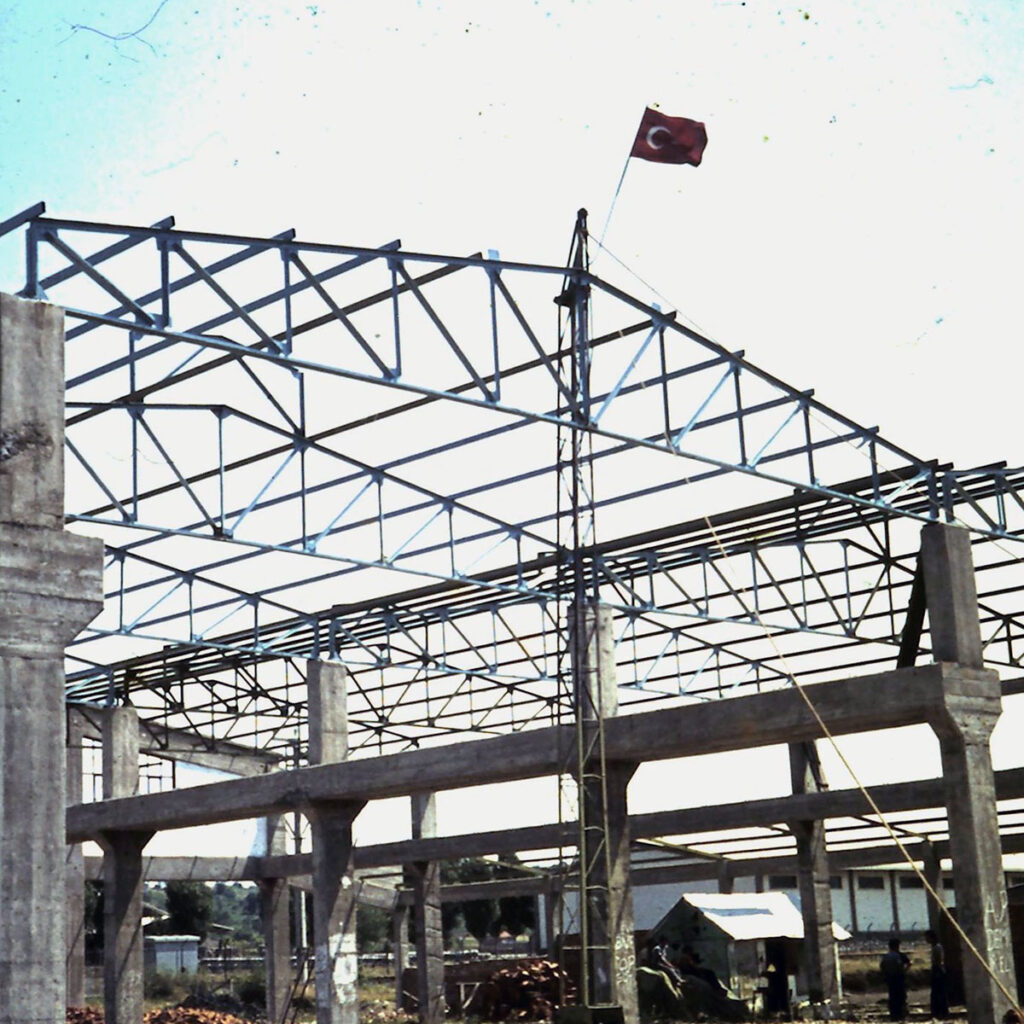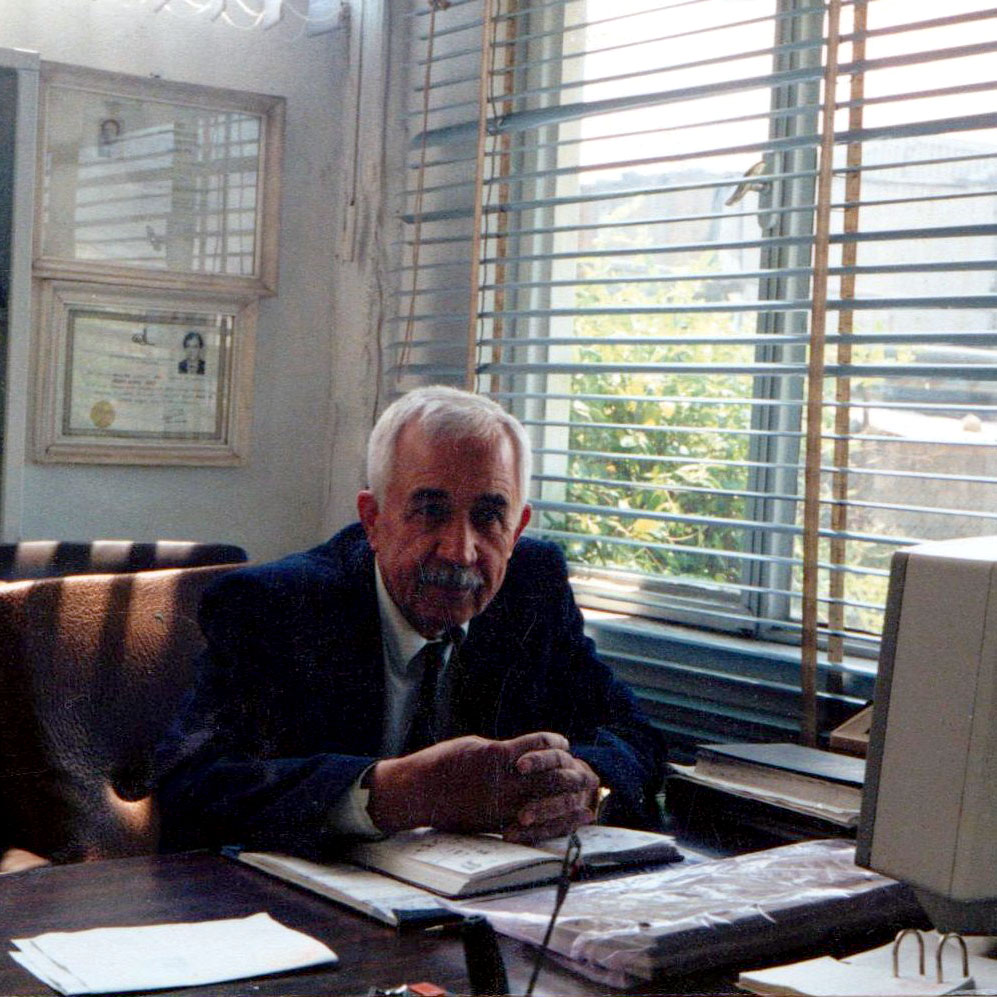 1980s
A. Osman İĞREK is in first administrative office of our new building which is in OSB.
1981
Woodworking machinery production still continues in our new building. Orhan İĞREK, Kamil İĞREK is in charge.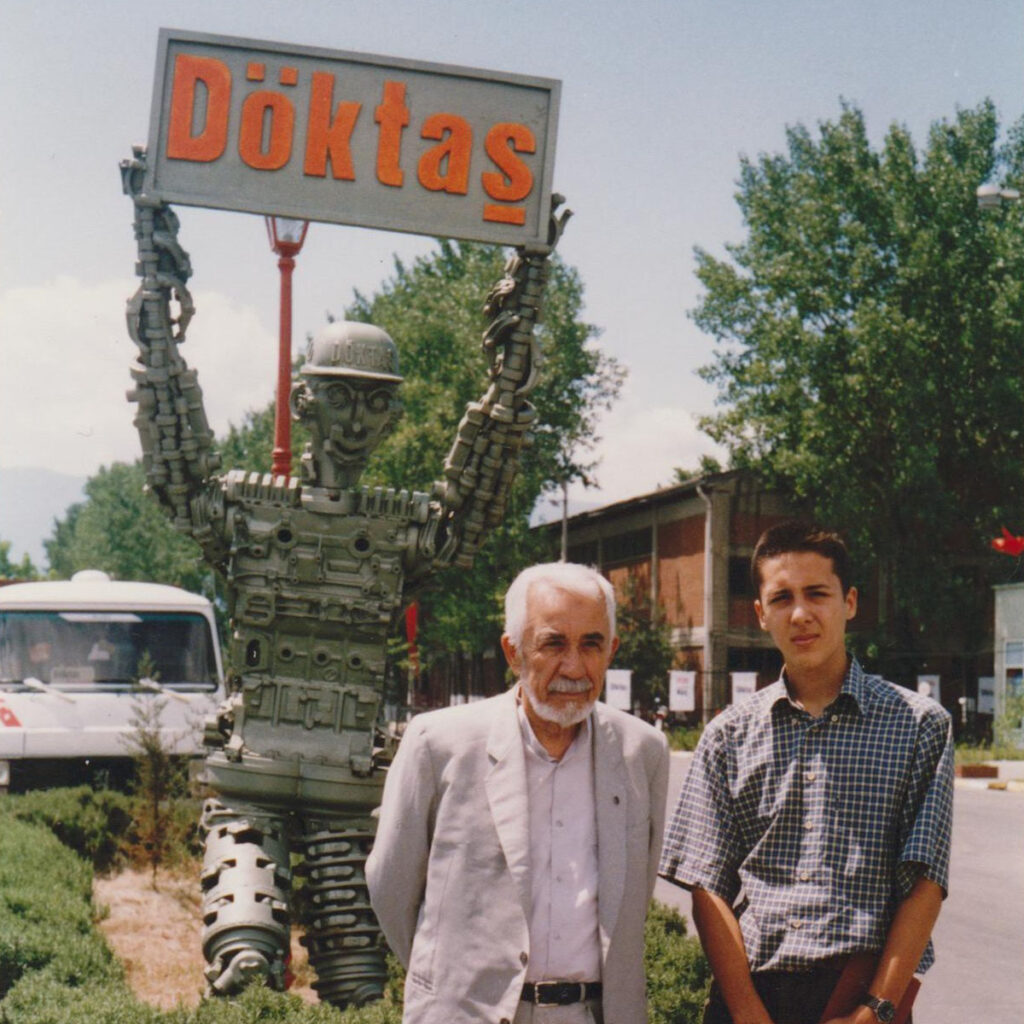 1998
A. Osman İĞREK is visiting Döktaş with his grandchild, Fatih İĞREK
2002
Our first attendance to GIFA – International Foundry Trade Fair in Düsseldorf, Germany.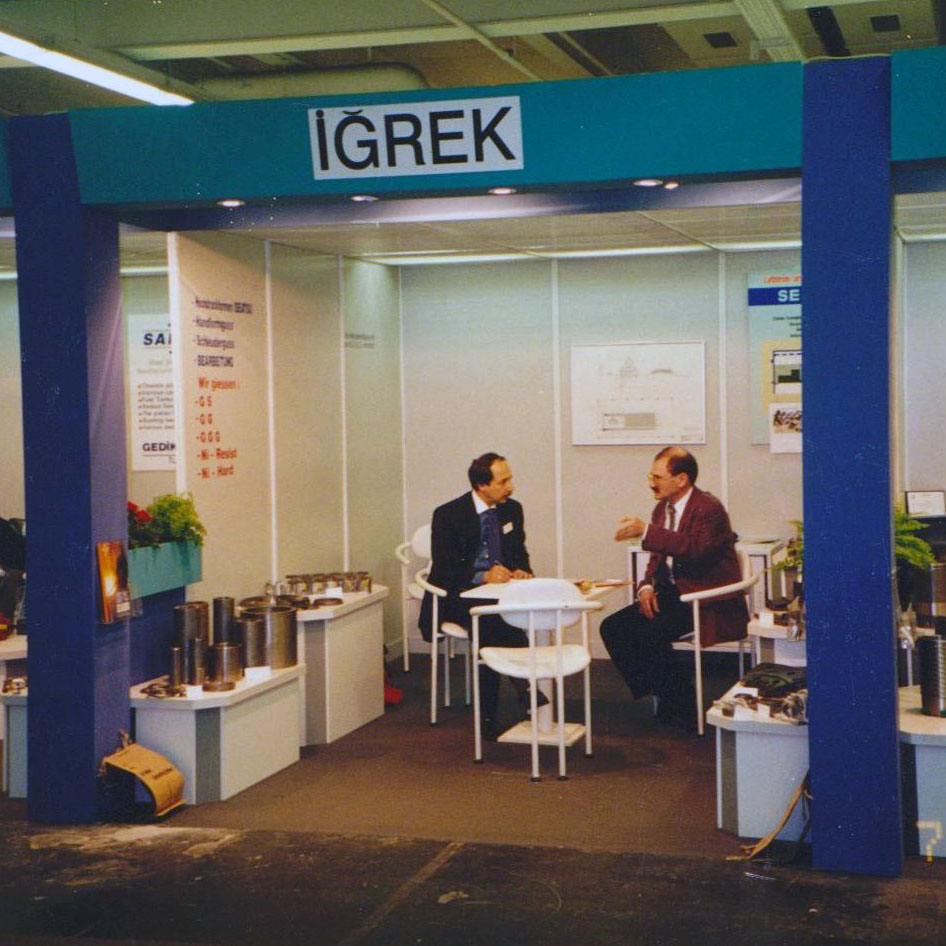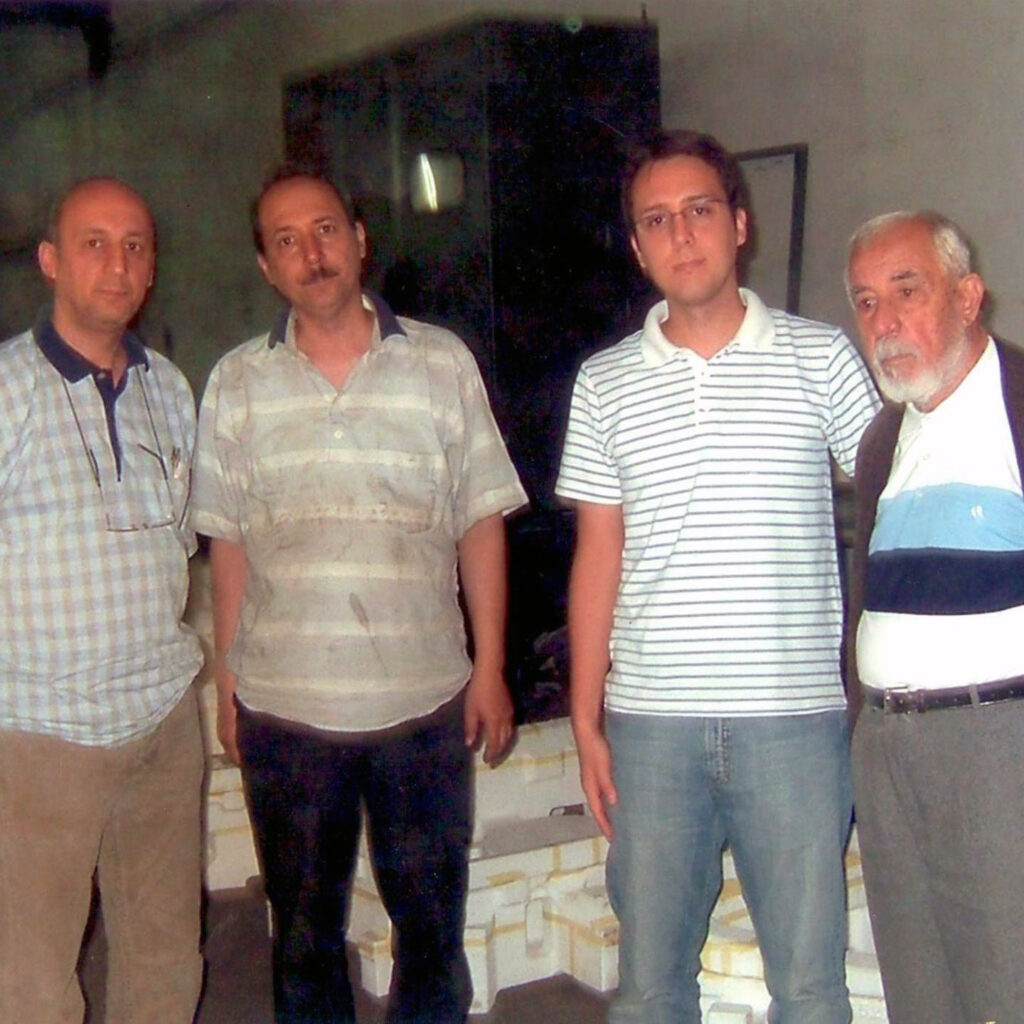 2006
One year before A. Osman İĞREK's passing. A photo with his sons and grandson at work.
2015
Some labels used by A. Osman İĞREK in the years of manufacturing woodworking machines. The gear and the worm gear that symbolizes O and I letters still exist in our modern logo
2016
Our renovated building in the OSB.