Our Priority is Customer Demands and Needs
Quality management of İğrek Makina aims to meet the demands and expectations of the customers with consistent quality and it aims to give long lasting support service about both product development and quality assurance.
Quality Policy
Quality policy of İğrek Makina is based on responsible acting of each department in its own part with consumer awareness and embracing self-criticism about the work. The company believes that its suppliers are also a part of the quality system for continuous improvement. Therefore, the company develops the quality level by establishing long lasting and honest relationships.
The company aims to reach more customers with higher quality, productivity and efficiency with competitive costs and low rate of wastage. The company is trying to do the best possible about environment issues with all employees training and acting in a conscious manner.
Certificates
The company adopts the idea of serving in the best and the most efficient way in growing and competitive global market. In this context, the company certified its quality management process with ISO 9001 certification.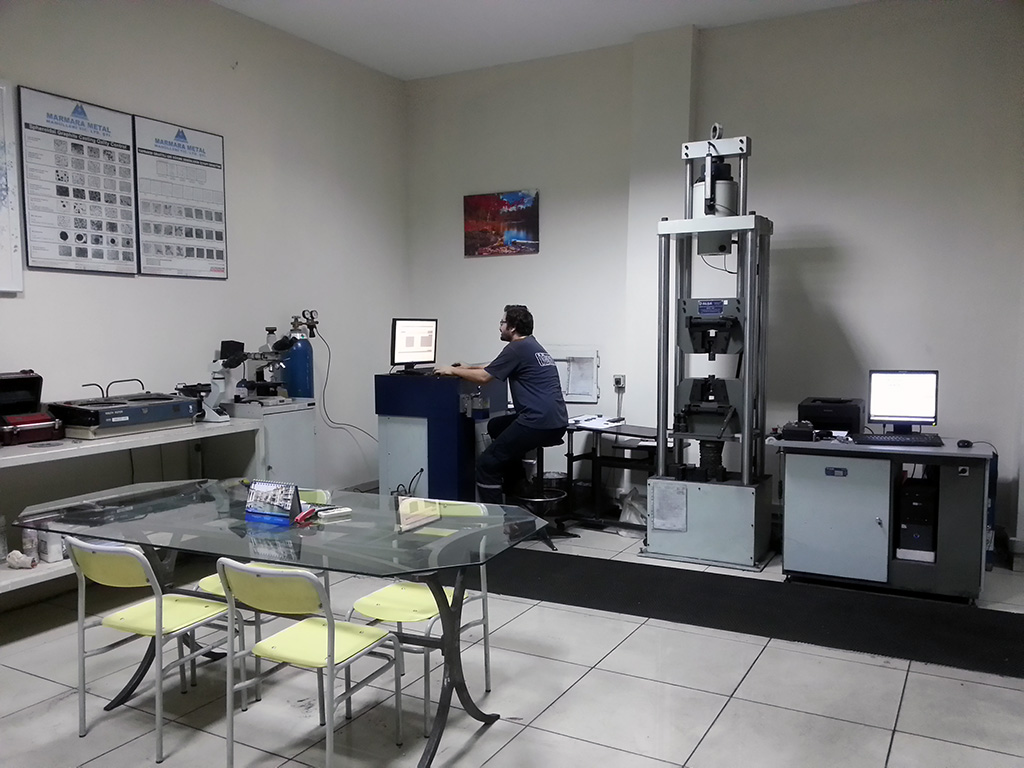 Solidcast
The casting progress is simulated with Solidcast software analysis before production starts. Any possible problems in the casting is prevented by taking the necessary measures for the most economic and success guaranteed results.
Advantages of Casting Simulation
Preventing nonconformities in produced parts,
Designing the optimum gating systems before molding,
Observing the solidification and risks of shrinkage or porosities,
Being able to make design revisions for the best possible and most economical casting process,
Lowering down the production time and disallow delays and repetitions,
Producing high quality and cost efficient casting parts.
ATAS Thermal Analysis
ATAS is a system that allows a high quality casting production by preventing casting faults through controlling the melting process with sensors and calculating the metallurgical properties of the liquid metal in gray and ductile iron production with software.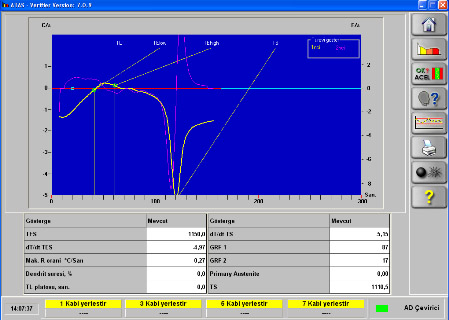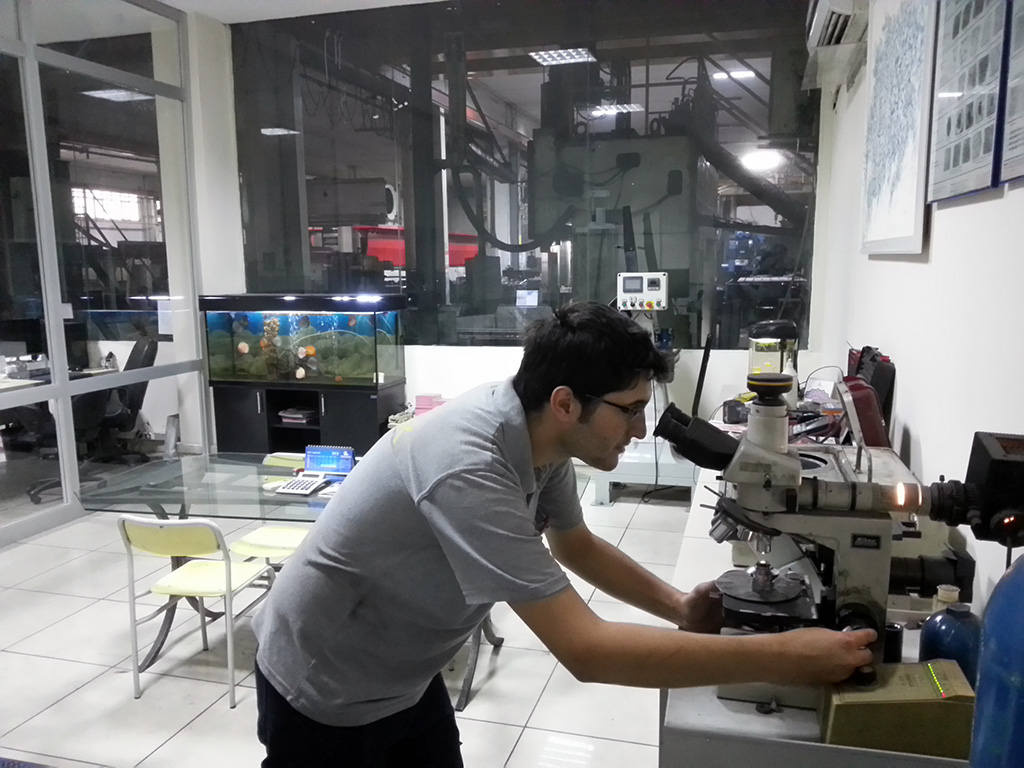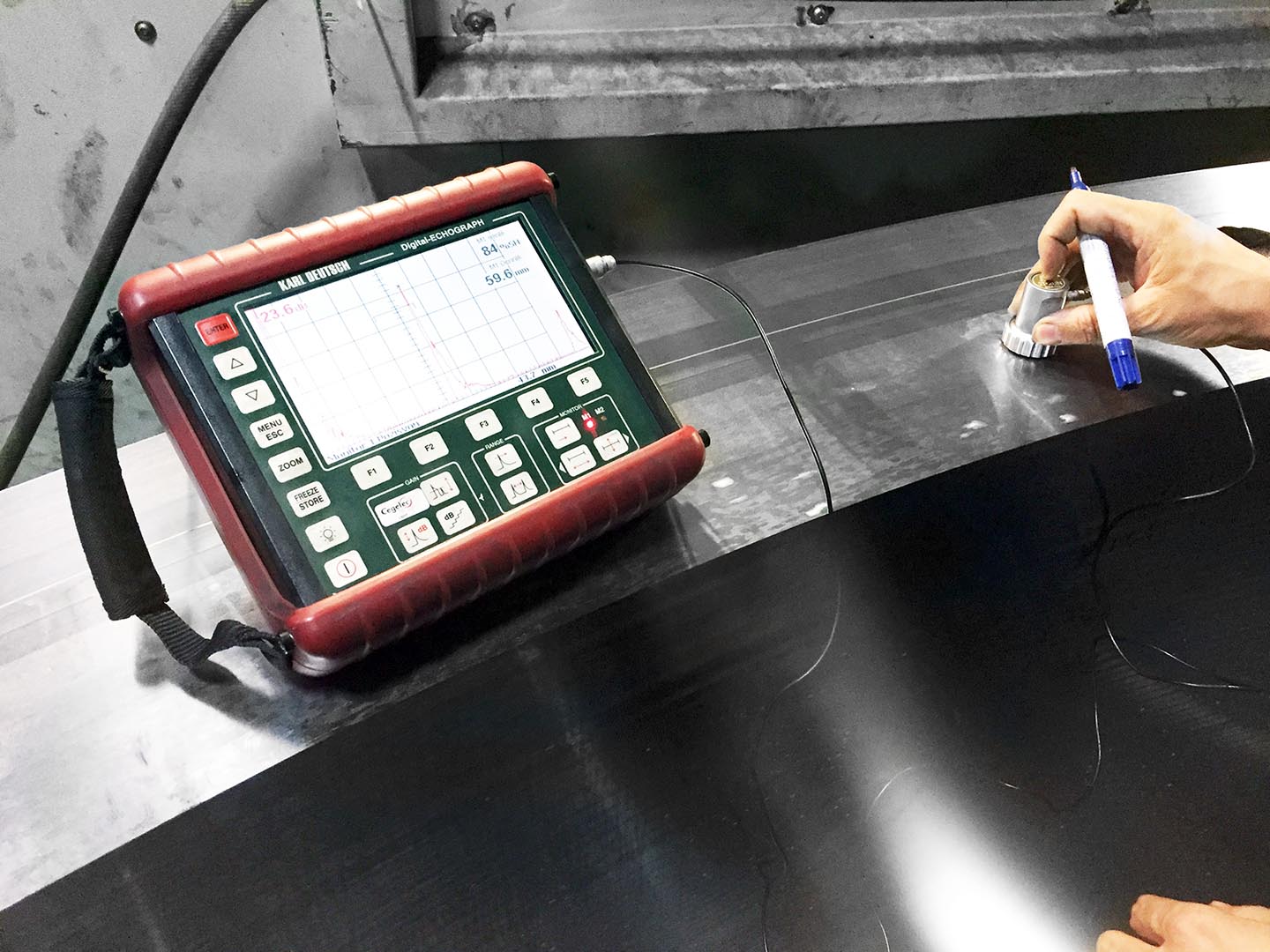 Inspection Methods (DI & NDI)
Oxford Foundry Master Pro CCD Spectrometer for Material Analysis
Alşa 20 Tons (200 KN) Hydraulic Loading, Computer Controlled Tensile Strength Test Instrument
Karl Deutsch Ultrasonic Controlling Device
Alşa 450 J Impact Test Instrument
Equotip Portable Measuring Devices
Magnetic Particle Inspection
Dye Penetrant Inspection
3D Scanning and Measurement
GOM ATOS III Triple Scan and Tritop XL systems have been put into use in our company. As a result of model, casting and processing, your parts are reported by precise measurement and scanning.